The Auto Key Programmer about Zed Bull Key Programmer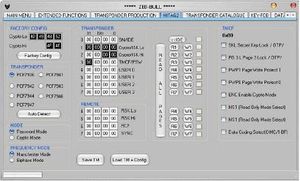 HITAG 2
It is possible to edit latest generation transponder hitag 2 with Zed BULL Key Programmer Pc software. Pages of hitag 2 transponders can be both read and written with Zed- BULL and Zed-BULL PC Software. Software shows transponder type, transponder mode, frequency mode, transponder pages and transponder configuration bits to the user and can be edited by the user.
TRANSPONDER CATALOGUE
In transponder catalogue sub menu, user finds usefull informations about transponders and matching car models. Information about the IC type in immo box of the car is also given for most of the car models.
KEY-FOB
Programming key fobs manually is described step by step in this sub menu. On the left side of the window, car type is selected and on the right side of the window programming procedures are displayed in a text box.
DATABASE
Unlimited number of customer information can be stored in database section of the PC software. When a customer whose information exists in the database comes again, using recorded information, it is possible to make key.
DISTRIBUTORS
Here user will find contact details of Zed-BULL distributors around the world. Know more about car diagnostic tool from www.vtoolshop.com.