THM 440-T4 - DELAYED 2-3 SHIFT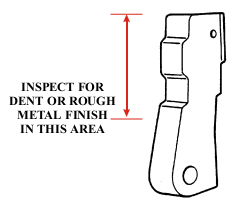 A long and/or delayed 2-3 shift on THM 440-T4 transaxle may be caused by a leaking 3rd clutch inner seal (Figure 1, Item 635A). A new, thicker seal is used in production and available for service replacement. The new seal can be recognized by a small group of hash marks on the inside diameter of the seal.
THM 440-T4 VISCOUS CONVERTER IDENTIFICATION
Identification of the "VISCOUS" converter from the "REGULAR" converter, can be done very easily externally. Notice the difference in the size of the converter drive lugs (see Figure 60). The profile of the con-verter covers are also different, but takes a closer look to detect, than do the drive lugs.
To know more car service and repair, you can go to the vtoolshop to find some car tools like super vag k can plus 2.0 and MS309.